IP Phone Systems The Perfect Solution For Your Businesses
Cooper Communications have been installing IP phone systems to clients big and small for many years, and the benefits that these systems offer are extensive, here are just a few:
IP Phone systems are very easy to install
They are extremely easy to maintain
Low cost calling
No Additional wiring
Scalibilty
So to find out more about the solutions we recommend view below. The starting systems are for smaller business and the later for larger.
To find out what the best IP phone system solution is for your business, call our office today and have one of our business telecommunication consultants help you make the best decision for your business.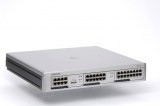 OfficeServ 7100 - The IP Phone System for SME's With Up To 32 Employees
The OfficeServ 7100 is designed specifically for the small to medium sized company, supporting up to 56 extensions and a maximum of 30 trunk lines with either analogue ,digital or IP (SIP) connections. It is highly configurable and can be tailored to your individual requirements. At the same time the OfficeServ 7100 can be upgraded easily and expanded as business needs change.
Ideal for up to 56 extensions
The agility and responsiveness of small businesses is a major competitive advantage. However, technology and professional support tools that enable people to communicate and collaborate efficiently are often priced beyond what is cost-effective and viable for smaller companies. But now, even the smallest business can afford the same sophisticated communications technology normally only enjoyed by large companies – configured to suit small company productivity, flexibility and budget requirements.
Simplicity and Sophistication
As part of Samsung's OfficeServ 7000 range of next generation IP solutions, the OfficeServ 7100 Converged Communications Server has exactly the same pedigree, same features and same handsets, but is specifically designed for small businesses that need a sophisticated communications solution that's also simple to implement and manage.
The OfficeServ 7100's all-in-one, compact design has been engineered to deliver a highly affordable, easy-to-use and secure IP platform for fully integrated voice, data and wireless communication. With the support of a full set of advanced features and sophisticated applications, such as Voicemail and Auto Attendant, the OfficeServ 7100 also enhances staff performance and delivers substantial cost savings.
Leading the way
Compared to many other solutions, OfficeServ 7100 offers small businesses an unrivalled level of functionality:
Sophisticated, low cost voice mail with e-mail integration
Uniform Call Distribution (UCD) and Call Sequencing
Cost effective IP trunks / SIP connectivity
Easy to deploy IP extensions for remote workers
WiFi for wireless voice and data
Applications for seamless PC and telephony integration (CTI).
Visit here to view more of our IP phone systems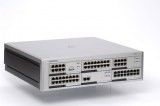 OfficeServ 7200S -The IP Phone System for larger Offices With Up TO 100 Employees
The next generation of IP platform is the , providing IP based wired and wireless solution for voice and data communication. OfficeServ is the ideal solution for the future and the present office because it can simultaneously support both traditional voice communication, voice over IP (VoIP) based data communication, and wireless solutions through Wireless LAN.
Affordable today, expandable tomorrow
Ideal for up to 64 extensions. Samsung OfficeServ 7200S' flexibility and incremental growth is what sets it apart from other systems. You can easily add expansion cards to build out the system line by line without having to spend for excess capacity. The system's adept main processor provides significant voice and data muscle to run your business with ease and efficiency. It has all the power and versatility you need at a size and price that's right for you.
Equipped to handle the latest SIP technology, the OfficeServ 7200S can save you money on your monthly phone bills by reducing recurring carrier charges.
Basic Features of the OfficeServ 7200S
Accommodates a wide range of digital, IP and wireless phones to suit your business needs.
Built-in reporting functionality for monitoring call statistics
Auto Attendant with Uniform Call Distribution (UCD) for efficient call handling
Embedded voicemail with email gateway to deliver voice messages to your MS Outlook Inbox
Advanced Features
SPNet enables networking to other OfficeServ platforms at remote offices
Mobile Extension (Executive Mobex) allows your desk phone and mobile phone to ring simultaneously and gives you the ability to transfer, conference, and put calls on hold from your mobile phone.
Computer Telephony Integration (CTI) applications help improve cost efficiency and streamline operations.
Wireless Access Points allow wireless handsets and PDAs to integrate seamlessly with phone system features.
Visit here to view more of our IP phone systems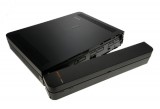 The OfficeServ 7030 - The Small Business Phone System For Up To 20 Employees
The OfficeServ 7030 offers small businesses a host of sophisticated standard and optional features. Designed for ease of use, most features can be used with a simple touch of a button, allowing users quick access to the systems comprehensive functionality.
Automated Attendant, Uniform Call Distribution (UCD), and Call Queuing with comfort messages ensures calls are handled efficiently.
Cost effective IP trunks using industry standard SIP protocols
Easy to deploy IP extensions for remote workers and/or other offices
WiFi for wireless voice and data
Mobile extension functionality allows mobile phones (or other numbers) to be seamlessly paired with desktop phones
Other aspects of the small business phone system are:
Flexible and easy to grow
The OfficeServ 7030 is very flexible and can grow with you, so whether you have a single business, or multiple sites, the Samsung 7030 delivers the same power and benefits to you as the larger, much more expensive telephone systems.
Intuitive handsets
OfficeServ 7030 supports a range of stylish, easy to use ergonomic wireless, digital and IP handsets, to provide for each user's precise needs – from making to receiving calls, forwarding to simple navigation through the system's extensive list of features.
Voicemail and Email Integration
Samsung Voicemail offers advanced call messaging facilities and puts the users in control by allowing voice messages to be left when staff are busy or out of the office. Users can record their own personal greetings for different conditions (busy, no answer, out of the office, on holidays etc)
Samsung voicemail goes one step further, allowing users to intelligently route callers with different greetings and employing call routing based on time of day, day of week, caller ID and DDI (Direct Indial)
The email integration feature gives users the ultimate tool to access and manage voice messages and emails directly from their email inbox. Whether you're on the road or in the office, users can receive, respond to, transfer and forward voice and email messages with ease and efficiency.
Auto Attendant
Incoming calls are never kept waiting to be answered with Samsungs Auto Attendant. The Auto Attendant can answer multiple calls simultaneously , providing different greetings for each extension or department.
The Auto Attendant can act as your organisations front line for customers first point of contact or as a reception overflow during peak periods.
Computer Technology Integration
The OfficeServ CTI application suite offers an outstanding range of applications that make it easy to use and customise your OfficeServ 7030. OfficeServ Communicator, Easyset and Manager software applications are available with all new OfficeServ 7030 systems. OfficeServ 7030 is Microsoft TAPI compliant, and therefore compatible with a wide range of industry standard CTI applications.
Visit here to view more of our IP phone systems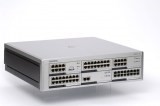 OfficeServ 7400 - The Ideal Solution For Large Businesses With Up To 400 Employees
OfficeServ 7400 is the ideal solution for today's office and your future office offering enhanced communications to handle increasing and evolving traffic patterns. Your OfficeServ 7400 simultaneously supports traditional voice communication, VoIP (Voice over IP), IP-based data communication, and wireless solutions through wireless LANs.
Here are some of the features of the OfficeServ 7400
Competitiveness for the future
OfficeServ 7400 is the ideal solution for the future and the present office because it can simultaneously support traditional voice communication, VoIP (Voice over IP), IP-based data communication and wireless solutions through Wireless LAN.
Advanced data networking
QoS with ensured stability is the top priority of the present enterprise communication in company with increasing voice and data traffic. OfficeServ 7400 provides enhanced communication to handle increasing voice and data traffic of IP phones in Small and Medium Business as supporting gigabit Ethernet and layer 2/3 LAN switching.
Mandatory factor of enterprise communication
The importance of security is essential and obvious in enterprise communication. OfficeServ 7400 provides 1 interface module to be integrated with functions of Firewall, VPN, and IDS and applies to security policy by steps against the exterior intrusions not to approve.
Secure mobile communication, WLAN
OfficeServ WLAN liberates you form the confines of your office and provides you with significant cost efficiency with its ability to remove unnecessary cabling and maintenance through the qualified voice and data service of OfficeServ WLAN. With its support for the SMT-W5100 WLAN phone and SMT-R2000 Dualband WLAN AP, OfficeServ 7400 provides full voice-data convergence not only for fixed network connections but also on Corporate WLAN.
Various terminals and differential points
OfficeServ 7400 has the function of fax and can make an emergency call (911) in the case of electric power's failure, which can be used only on traditional system. Also, OfficeServ 7400 can use many kinds of terminals (analog phones, digital phones, IP phones, IP video phones, IP softphones on PC/PDA).
Value added application for enterprise
OfficeServ 7400 provides many kinds of application for user's convenience. OfficeServ Call, News, EasySet, DataView, ACD, Operator.
IP UMS
Samsung OfficeServ supports IP UMS that provides you unified messaging service of telephone, IP Phone, e-mail, voice mail, and FAX. You are able to access to your communication devices through Samsung UMS whenever and wherever you want because Samsung UMS is Web based sophisticated solution.
Visit here to view more of our IP phone systems