Business phone systems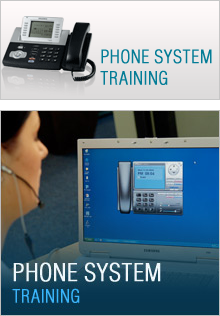 With a busy office schedule, pouring over a manual on how to work your incredible new custom designed phone system may not be realistic. Hands on training by an expert can really save time and frustration.
Or maybe you've you've got new staff and no time to train them up in taking control of your office communications?
We offer training as part of our phone system packages or training for existing Samsung phone system owners who need refreshing or have new staff aboard.
We can also cater for technical training with your company technical experts with the newer phone systems to manage you own programming reducing technician visit expenses.
Good support and customer service is part of our mission. We're proud of the technology we supply and we want to help you get the best out of it by efficient operation.
For any business a good well thought out communications system is an essential investment that will really pay off in cost and time savings, better customer relations and satisfaction, and a smooth work flow.
Call us on 1300 972 104 for more information
Fiber Optic Accessories